Private Training
Private training is great for those who have a competition/audition coming up, focus better on their own, or just work better 1 on 1. Take your skills to new levels with one of our certified instructors!
Competitive Dance
This Competitive team is for dancers who are looking to expand their talents and knowledge on different dance styles. Call for details on schedule and pricing. Competitive Jazz, Lyrical, and Acro. For Ages 5-17yrs.
Competitive Gymnastics
Designed for athletes who are wanting to take a step further into the gymnastics competitive world. To improve the level and quality of gymnastics of each athlete. Working on the skills you would use in competitions.
Fundamental skills are incorporated in the program on all apparatus', designed to prepare athletes for competition. An emphasis is placed on the concept of fitness through developing the child's strength, power, flexibility and endurance.
This prepares the gymnast's body to learn and acquire the basic fundamental skills for competitive performance
Ages 7+
HOME SCHOOL & PRIVATE SCHOOL PROGRAM
This program is a unique programs that offers home school families an alternative to your child's physical education classes. Gymnastics offers overall body fitness, coordination development, and helps build confidence. This makes for a unique combination that is not easily matched by any other sport.
Our home school gymnastic classes are offered for all children ages 3-5yrs and 5 and up regardless of past experience. We have exciting classes for every child at every ability level (including competitive team).
Upon entering our program, your child's progress is closely monitored by highly trained professionals to assure his/her safety and proper placement into the appropriate class level. Our thorough communication with you and your child insures his/her enjoyment and development through the great sport of gymnastics. Our designed freedom of movement through our class levels (students can change classes anytime throughout the year as determined by their instructor) provides you the assurance that your child will be challenged both physically and mentally on a consistent basis.
Our instructors and staff are experienced and professional. Our staff participates in continuous training and education in order to better serve your child. Since gymnastics is a year-round sport, we have made it a point with our programs to be easily accessible to new enrollees at anytime during the year.
Tumblebears 1.5-3yrs
You and your tot will be guided through a fun-filled adventure! focused on jumping, swinging, rolling, bridges and more! this class develops strength and co-ordination. this class can be with or without a parent.
Gymnastics Foundations
This class will be working on cartwheels, round offs, back bends, bridge walking and more! Perfect for beginners of any age to start in this 45 minute class of fun and hard work! For 3-5yrs
Ninja Warrior 6+
Kids will attempt obstacles, experience racing challenges and test their strength, agility and coordination.They will work on strength and conditioning exercises such as push ups, rope climbing, abdominal crunches and much more!
Drill Technique
A non competitive program designed to build gymnastics skills through progression on the floor and Strength.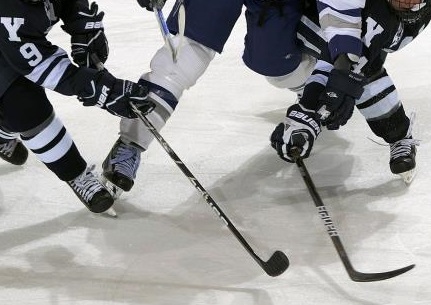 Join our classes for off-season training in a sport-specific workout. Keep up your skills, coordination, and endurance in the off season. Register you or your team for a 60 min training session!
Recreational Dance 5+
Rec Dance is strictly that...Dance!!! A different style of dance will be taught each week. dancers will be practicing their jumps and turns in this class as well as progressing in different dance styles! Jazz, Hip Hop, Lyrical, Acro and Dance Tech
Stretch & Strength 6+
A full body strength and core conditioning class utilizing a variety of exercises and exercise equipment. This class will target every muscle group while maintaining proper posture and technique followed by floor work and a complete body stretch.
Teens 12+
This class consists of warm up, drills, stations and spotted tumbling. Our teens work on what they need to at their own speed and level.
ADULT CLASSES
Family Pilates: All levels class. Start your week with some strengthening and toning as we use the breath to move slowly and steadily throughout the practice. Transform your body and mind through classic postures sprinkled with breathing techniques, meditation.
Strength Training For Adults
Our Strength and Conditioning class is a full-body workout to improve physical performance. Under the supervision of our trained instructors, performing agility drills to build strength and endurance.
Recreational Gymnastics Level 1-3
There are incredible benefits to participation in gymnastics that are both physical and emotional. While some children use their talents and skills to become competitive gymnasts, others participate in the sport because they enjoy learning new skills and developing their level of fitness.
Gymnastics will increase strength, flexibility, endurance and coordination.
Level 1 6+
An athlete will be learning forward roll, back bend, tick tock, cartwheel round off walkovers and more. This class includes tumbling series such as cartwheel to bridge - kick over. Strength and flexibility will be instructed in each class.
Level 2 7+
Athletes will be working towards their handsprings, step outs, and aerials. Students in this class must already have their walkovers. Strength and flexibility will be instructed in each class.
Level 3 8+
VID_166040113_094521_340.mp4
Students will be working on their double handsprings, tucks, front aerials and more! Students must have successfully completed Gymnastics 1 and Gymnastics 2 to be registered for this class. Strength and flexibility will be instructed in each class.
"Set your goals, follow your dreams, listen to your heart and don't let anything stand in your way."
— BRANDY JOHNSON