ABOUT US
Passion To Fitness of Gymnastics, Dance and Fitness Club , is a family based Hamilton gymnastics, dance and fitness club with lots of heart and the highest quality gymnastics, dance and fitness instruction available to recreational and competitive athletes.
At Passion To Fitness it's our priority to provide your athlete with safe, fun, and active gymnastics, dance, tumbling and fitness instruction that promotes progressive development of gymnastics, dance, tumbling and fitness skills. We strive to promote gymnastics, dance, tumbling and fitness in a fun way, showing athletes that nothing beats living an active lifestyle.
All of our instructors are NCCP certified, which means they've been trained in spotting for events such as bars, vault, beam and floor. They understand that no two kids are alike and will work with them to get the skills that they want to achieve.
Have You Registered for Gymnastics Yet?
Make sure to register for Fall Gymnastics, Dance and Fitness.
Classes start September 9th!
New this year we have expanded our recreational programs and done great renovation at the studio. The session has started but there are still few spots available for you to register. Registration is online or in person Mon-Fri 4:30-7pm. Don't forget to check out our new programs as well, like Ninja Warrior, Elite Recreational, Acro, Jazz, Tumbling Classes.
New this year:
Ninja Warrior for ages 4-14
Friday Night Acro for the ages 5 and up!
Beginner / Intermediate / Advanced Tumbling Girls ages 6 and up
Elite Recreational (prerequisites for participation) Girls ages 6 and up
Register Online Today! Classes Are Filling Up
NEW CLASS!!!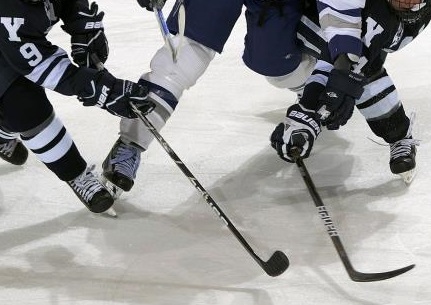 Join our classes for off-season training in a sport-specific workout. Keep up your skills, coordination, and endurance in the off season. Register you or your team for a 60 min training session!
Tuesdays 4:45pm-5:45pm
Wednesday 5:45-6:45pm
WHAT WE OFFER:
We have a wide range of programs and yearly events that will help keep your child active while teaching important building blocks for life!
Whether you are looking for preschool, recreational or competitive athletes program, dance and fitness, ninja warrior class, camps, summer camps or gymnastics birthday party, our friendly staff and knowledgeable coaches are here to help.
As we like to say to every client at Passion To Fitness
Welcome to the Passion To Fitness Family!
Drop-In Sign Up
Ages 5 and Up
Wednesday
10:00am-10:45am
Schedule Begins Sept 25th, 2019
$14.00/Drop-In ($30.00 non-members first Drop-In)
Book ahead to avoid disappointment.
Non-members must fill out a registration form at front desk before participating.
If you pre-booked, but are 15min late, your spot may be given away.
All participants must register at the front desk and get hand stamped before proceeding to the gym.
Please leave coat/shoes/boots on the bench and coat hooks for Tumblebears at the end of the hall.
No Food or Drink in Gym.
THANK YOU TO OUR SPONSORS!!!
A special Thanks to our sponsors & countless Volunteers that made our gymnastics competition a huge success.